William T. Eliason

Chief of Police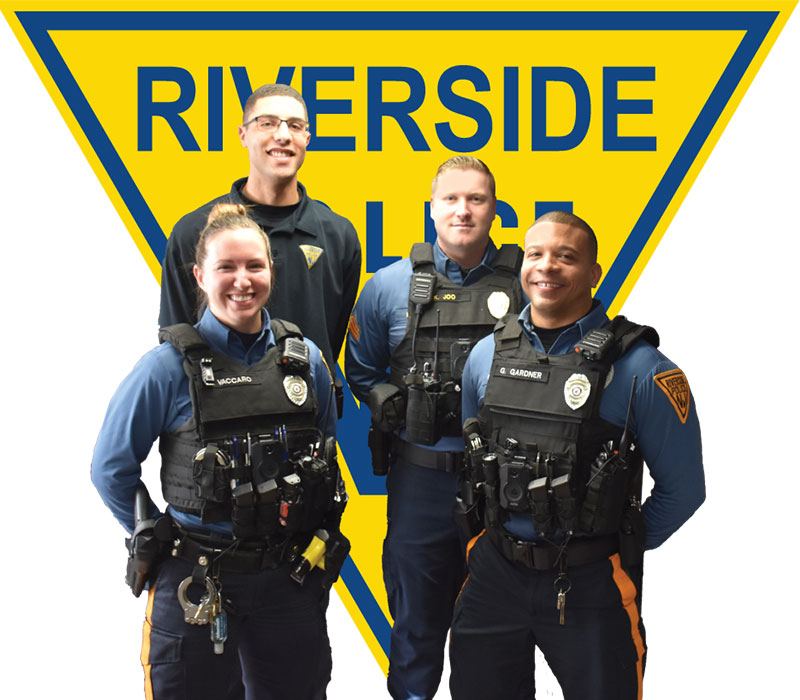 Our mission is to maintain the quality of life we enjoy, and to ensure Riverside is a safe place to live, work and play. Recognized by the New Jersey General Assembly, the Riverside Police Department has instituted an award-winning community policing program. It also has received awards from Mothers Against Drunk Driving (MADD), ASIS International and the Burlington County 200 Club.
The Riverside Police Department currently employs 18 full-time officers and one part-time records clerk. The full-time officers include the Chief of Police, Captain, Lieutenant, two Sergeants, twelve Patrolman, one School Resource Officer and one Class II Officer.
The Department boasts an "open door" policy to listen to and address citizens' concerns. Our vision includes a willingness to continually examine and modify policies and procedures. We value mutual trust, open and honest communication.
1 W. Scott Street
Riverside, NJ 08075